To discuss your requirements for landfill leachate collection and disposal in more detail, contact us today and speak to our friendly team.
Leachate is the liquid that is collected at the base of landfills after rainwater has entered the waste materials contained in the landfill site and leached out contaminants. Depending on the nature and age of the wastes, the characteristics of the leachate will change.
Experts in Leachate Collection
Landfill leachate can contain a number of chemicals ranging from carbon, nitrogen, chloride and even pesticides and solvents. Our team of skilled operatives is experienced in dealing with hazardous wastes.
We are an award winning company with a commitment to protecting our environment, meaning you can rest assured knowing that we transport all our liquid waste for recycling and treating where possible or dispose of waste responsibly through licensed treatment facilities.
Care and attention to detail is given to each tender to provide a tailor-made solution for your landfill leachate collection and disposal requirement with value and reliability held at the core of our top-quality liquid waste disposal service.
Working in Partnership with East Sussex County Council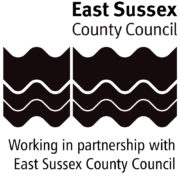 CountyClean Group was proud to announce in 2019 that they were awarded a leachate contract for up to seven years working in partnership with East Sussex County Council to deliver their leachate contract.
Wayne Holdaway, Strategy and Development Director for the group added "The CountyClean Group are very proud to be have been awarded the leachate contract amid stiff competition, it is a testament to the hard work of our team in our ability to deliver a first-class, reliable, professional service"
Trained and Accredited
Our trained and accredited operatives provide a reliable, efficient and cost-effective service to meet the needs of local authorities with the help of our modern fleet of powerful vacuum tankers.
Operating across London and the South, we are a leading provider of liquid waste disposal services. We support the commercial and industrial, utilities, marine and domestic sectors and operate an-out of hours emergency service 24 hours a day, 7 days a week.
If you are in need of an emergency call-out then please call us on 01323 741818 or 0800 171 2204 at any time and you will get straight through to us.