CountyClean Group's very own in-house reigning boxing champion, Nathan Douch, will be fighting once again in aid of Cancer Research UK.
Nathan, who is a part of CountyClean Group pump engineering team, will be taking part in his third white collar boxing fight on 23rd November 2019 attempting to keep up his winning streak!
CountyClean Group is proudly sponsoring Nathan again at this Eastbourne Ultra White Collar Boxing Event that is taking place at the Eastbourne Sports Park from 5pm. If you wish to donate to Nathan's fundraising page please go to the link here, tickets for the event can be bought here.
Nathan commented on his last bout and said: "my opponent was a good fighter and I had to adjust my own style to counter his aggressive and high-pressure style but I stuck to the basic principles and managed to get the job done."
Due to Nathans previous wins and the success of his fundraising he has decided to fight once again and said, "I am keen to fight again as it is all for a good cause and I would really love to keep my 100% win record going for my third and final fight". This will be Nathan's last Ultra White Collar Boxing fight because participants are beginners and are only allowed to compete three times.
Nathan originally started participating in boxing events to raise money for charitable causes, this was due to one of his close friends being diagnosed with sarcoma cancer in his brain. This resulted in him having to travel to the USA to undergo special proton beam therapy treatment.
Three days before his friend left the UK in 2018, Nathan signed up for his first fight. Boxing was a perfect fit for Nathan as he has had a keen interest in the sport for many years. Nathan's first Ultra White Collar Boxing event was in November 2018, this took his hobby to the next level whilst raising money for a great cause.
After this next fight, Nathan is looking forward to having a few months off to rest and relax which is definitely needed after having three fights in only 11 months! Looking to the future, Nathan would like to move into amateur boxing and would even like to try his hand at MMA fights for charity.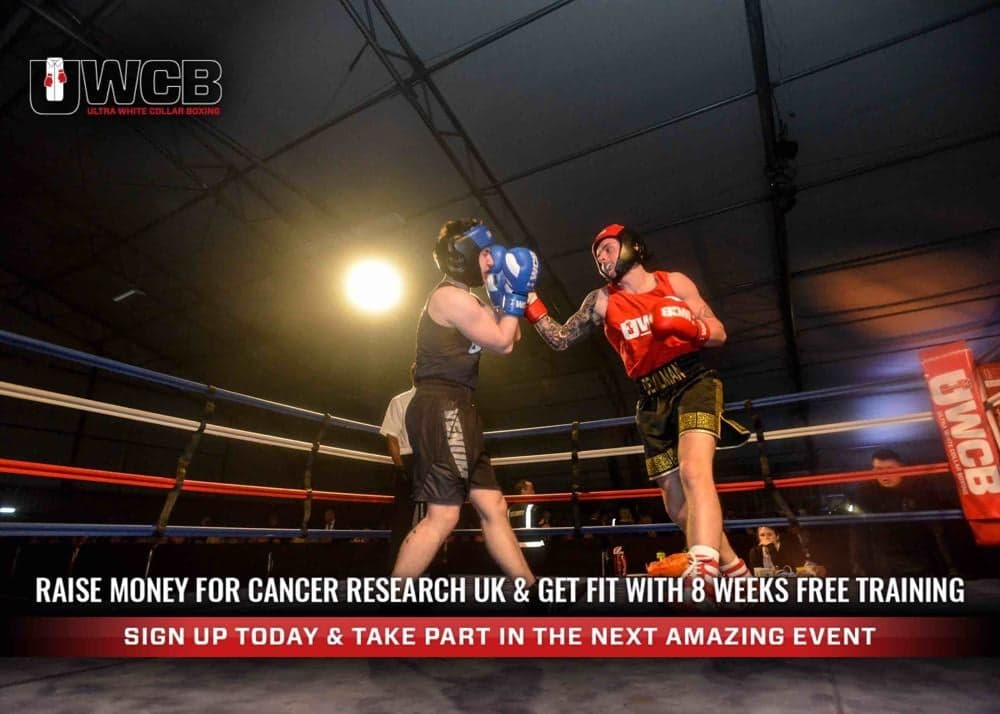 You can donate on Nathan's fundraising page here, all donations are very much appreciated and go straight to Cancer Research UK.
Finally, CountyClean Group feels very proud to be sponsoring Nathan wish the very best of luck to our champ!