We are very proud of our hard-working team here at CountyClean, and with countless achievements between them all, we feel that we need to give our excellent employees some well-deserved recognition!
Each month, we will be giving a shoutout to two staff members based on observations from our board of directors and general feedback from our lovely customers.
We are delighted to announce the recipients of our 'Staff in the Spotlight' recognition scheme for December 2021 as Harry Walker and Andy Blick.
Harry frequently receives great feedback for his efforts in quoting and planning for jobs and large projects. He has excellent attention to detail and has established some solid relationships with our customers and suppliers alike.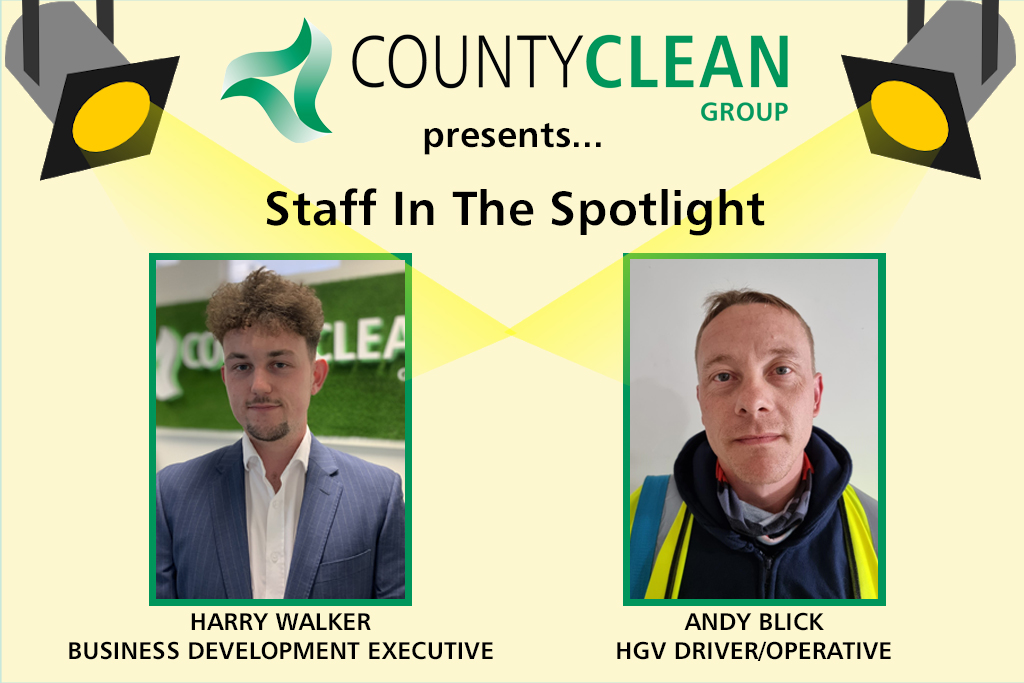 Harry joined the sales team in July 2020 as a Business Development Executive. Having worked for CountyClean since 2016 on the operational side of the business, Harry has gained extensive knowledge and experience in the field of all aspects of CountyClean's services and the equipment we operate. Harry's understanding of the industry is second to none and he is a very enthusiastic, well-liked and respected member of our ever-growing sales and marketing team which makes him a great attribute.
Andy joined the company as a HGV driver and has not been with us quite a year yet, but has very quickly proved himself as an integral part of the operations team.
We have had many great reviews from the customers he has served and equally as important, heartfelt thanks and appreciation from his fellow workmates for being caring and fun. Well done Andy – please keep up the great work and thank you for being such a credit to our company.
Congratulations to both Harry and Andy for all of their continued hard work and commitment to CountyClean!
If we have recently carried out a job for you and one of our staff members deserves some recognition, we would be glad to hear your feedback!
Check back next month to see the first 'Staff in the Spotlight' of 2022.